Brand identity & illustration for screen, web and print.
Ady Delaney is
a teacher, chef, writer and nutritionist.  
A prominent figure on the North West food scene,  and also an ambassador for Seafish UK.
His work in food nutrition has gained him three national awards and is also a regular voice on BBC radio regarding topical food and nutrition topics. He combines a love of food with a serious passion for travel – whether he is food shopping in Adelaide's central market, Tokyo's tsukiji fish market or closer to home in Chorltons's Unicorn organic supermarket.
Ady's Kitchen has been launched to promote healthy, good food and nutrition with an emphasis on promoting the virtues of eating sustainable British sea fish. Whether directly feeding young minds with fun, inspired teaching sessions, through to cooking up tasty fishy dishes with food pop-ups around the North West.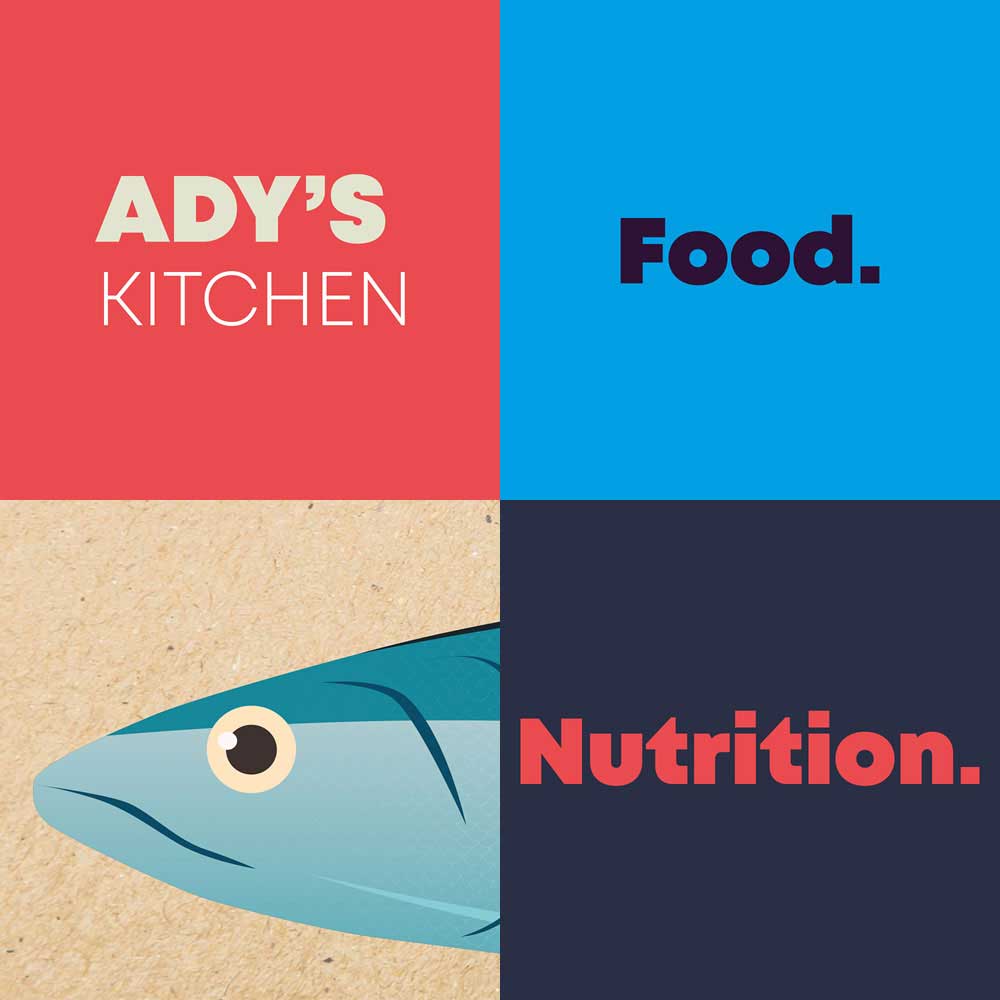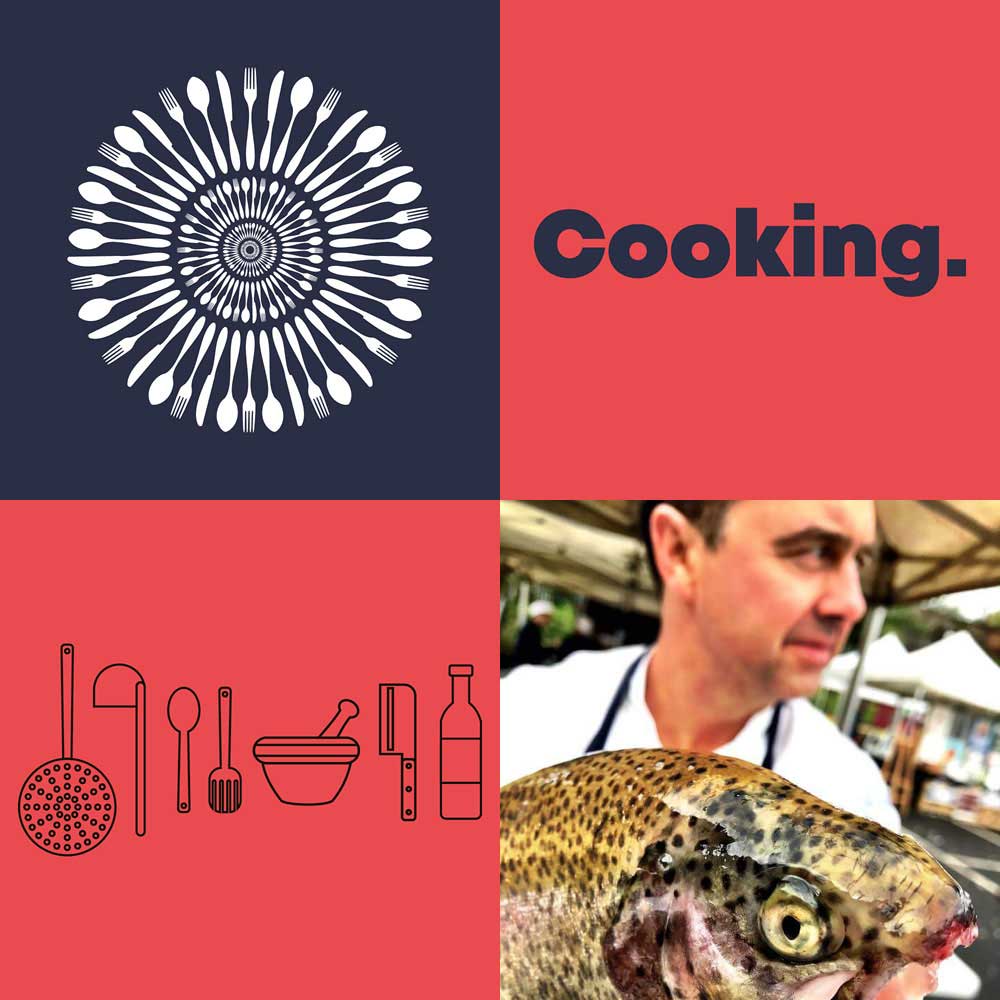 Ady's Kitchen is clear, fun and approachable – this is reflected in his branding. A simple uncomplicated logotype was favoured here, allowing the marque to be applied easily across many mediums and styles – simple flat colour, image or elaborate illustration. All of these reflecting the diversity of the business and allowing Ady's Kitchen to communicate easily across different sectors and audiences.

Ady had joked that it was amazing that  "…many so-called 'foodies' nowadays can tell you the type fish they like to devour – but did not have a clue what these fish actually looked like close up".
This conversation lead to the idea of producing a series of promotional Ady's Kitchen 'Fishy Facts' leave behind mailers to launch the brand and spread the word.  Starting with the distinctively striped mackerel, a custom, diecut illustrative mailer was produced with fun, nutrition mackerel based facts printed on the reverse side.
A printed die-cut mailer really does hold peoples attention – but in a digital world where social media reaches directly to people, a range of branded digital graphics were produced to flavour his social media posts and re-enforce the brand message.
Brand identity, logo design, 
illustration, website design, 
die cut promotional mailer and social templates.