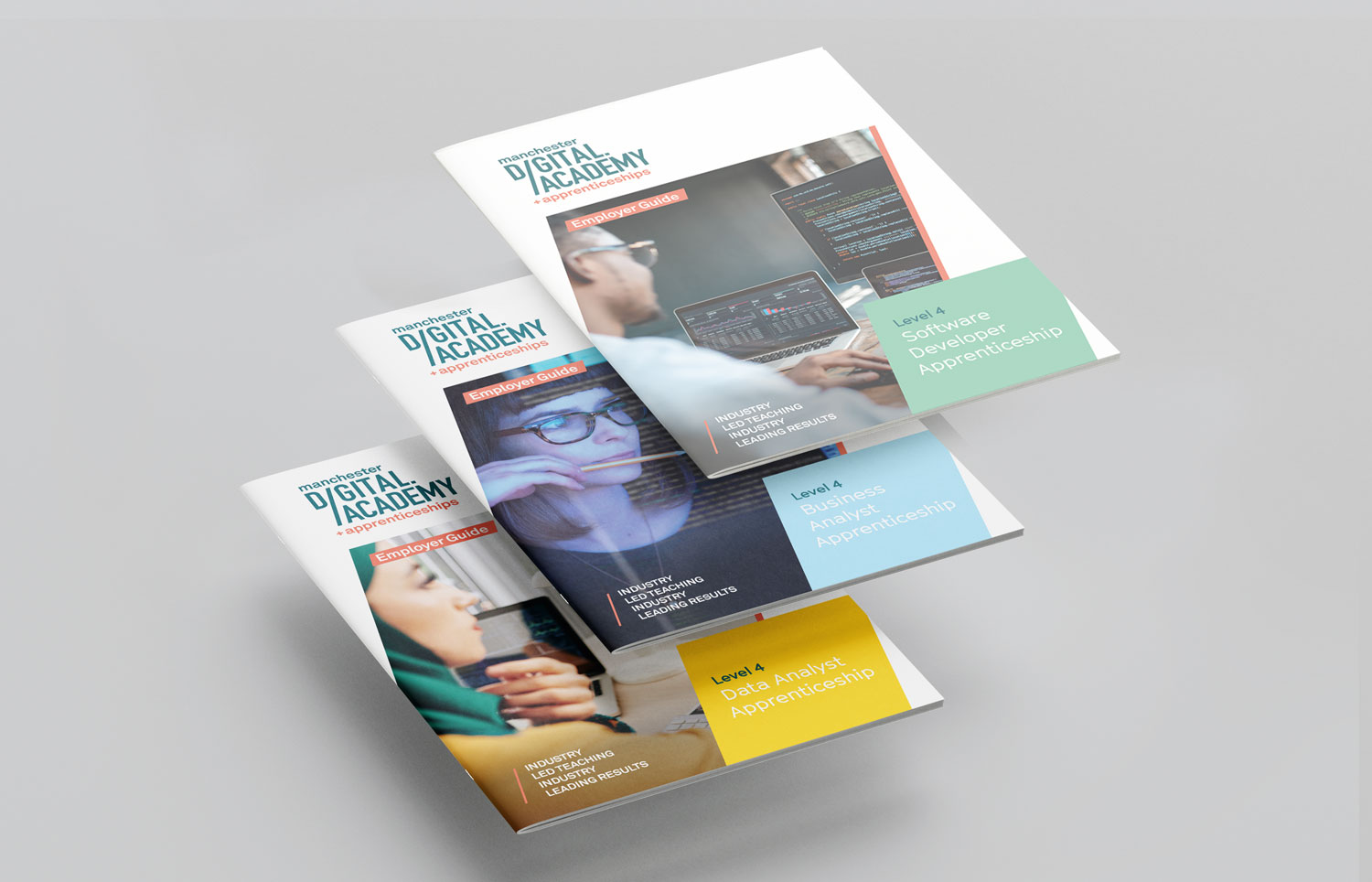 Manchester Digital Academy Apprenticeships
Just completed this suite of Employer Guide brochure designs for Manchester Digital's 'Apprenticeships Academy'.
This literature was designed to be clear, punchy and informative and aimed at prospective employers who may wish to consider a digital apprenticeship.   Explaining key benefits of a digital apprenticeship, its processes and why you should work with Manchester Digital.
Complex messaging was presented using a mix of custom styled iconography and information design to help visually explain pathways and methodology.
Manchester Digital apprenticeship academy was set up in partnership with leading tech businesses to improve the quantity and quality of early talent and the lack of diversity.  Manchester Digital is committed to creating more diversity in the region's digital and tech workforce.
They run three pathways of digital apprenticeship: software developer, business analyst and data analyst.