RGB coloured ball optical illusion effect
An RGB screen illusion with spheres
A chromatic illusion, relies on your brain's way of seeing colour. The background circle is neutral but the overlying contrasting RGB lines confuse and influence.
A little dabble playing with RGB shapes, lines and form here. Not too sure on the exact name of this sort of optical graphic style – I think it's called the Munker Effect from what I can gather. Ref link here >
The thing that most excites for me here is that these just work best on screen in RGB and plays to it's strongpoints. The limitations of CMYK can make stuff like this lose it's vibrancy and punch when printed down on flat printed colour. Though thinking would be great to re-interpret this sort of thing with some vibrant spot colours. Could make a great print style if it could be simplified somehow.
A series of visual tests and basic animations here. More to follow.
Been very much influenced by David Novick here  and Akiyoshi Kitaoka  well worth tracking them down for more inspo on this type of stuff.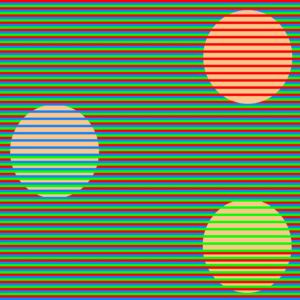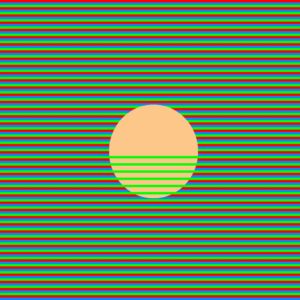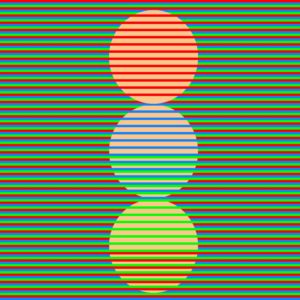 This sort of stuff is not an optical illusion, I suppose, as it's probably more similar to a monitor or screen might view when zoomed in on the screen. Really enjoying the tail rag ends of glitches that RGB can create on our screens as we go about our day.
#chromaticillusion #Munkerillusion #DavidNovick #AkiyoshiKitaoka #perceptionsofcolor #RGBexploration #RGBart #redgreenblue #rgb #rgbmanchester #Munker–Whitesillusion #illusionofcolour #illusionofcolor #webart #digital #abstract #waysofseeing #abstractfuture #designstockport #graphicdesignmanchester #stockport #creativestockport #lockdownart #designagencystockport #creativeagency #primitivergb #pixelart #pixelclash #colorperception #handrenderedrgb #shapesandlines