Centro Consulting
Identity rebrand, website and digital interactive mailer.



Centro Consulting offer automotive consulting, coaching and training services on behalf of motor vehicle manufacturers across the UK and globally.
A  full  logo identity rebrand were required here for Centro Consulting to re-enforce their position as global market leaders. The new branding was chosen for it's clarity and distinction.
With 10 years in the industry, Centro Consulting have grown into a global team of over 50 Coaches, Trainers and Associates.
To help Centro Consulting reach out to its growing global customer audience a fully customisable digital approach was taken to produce marketing and credentials material.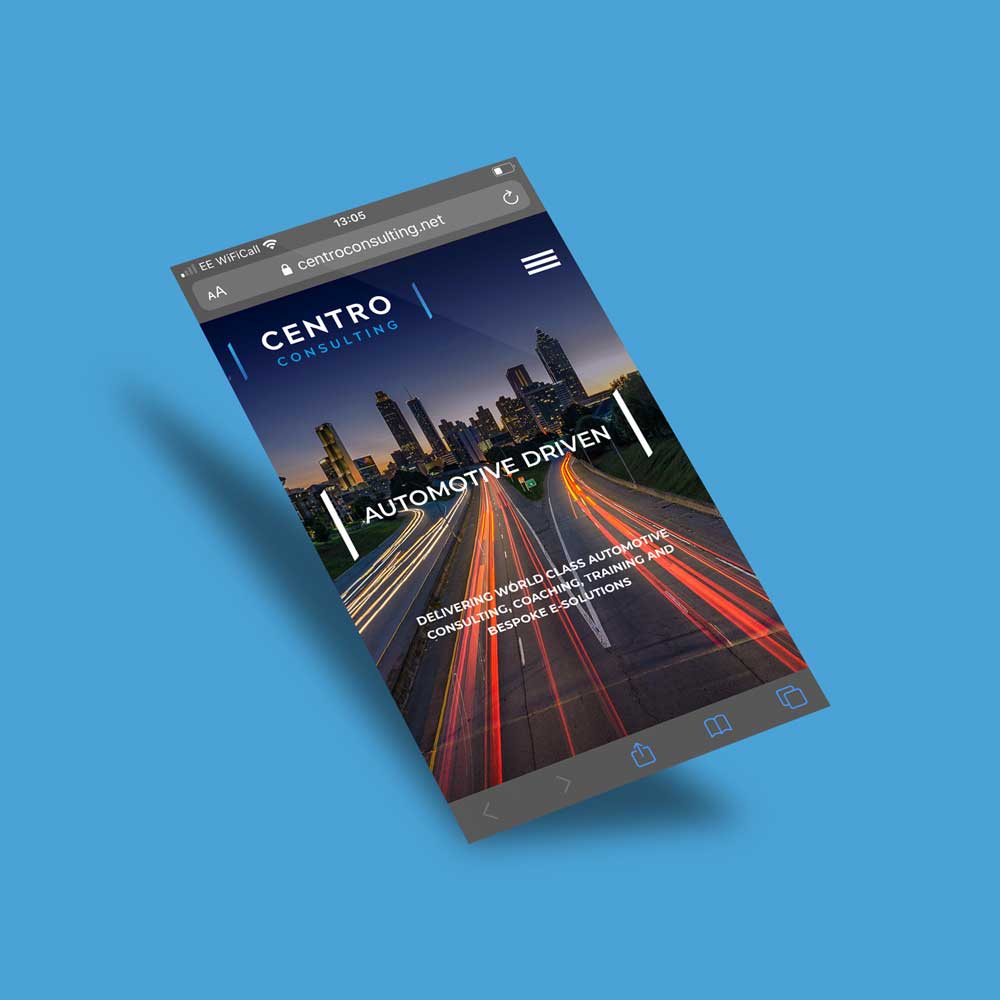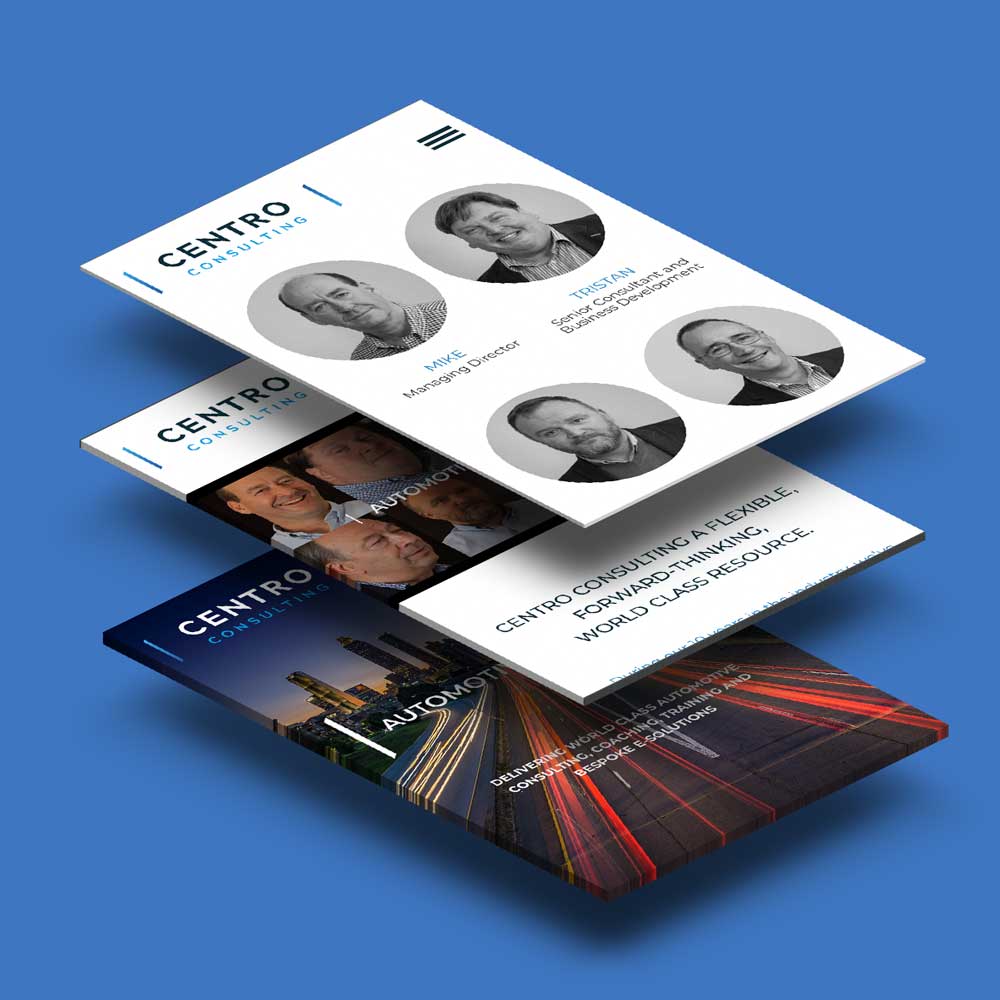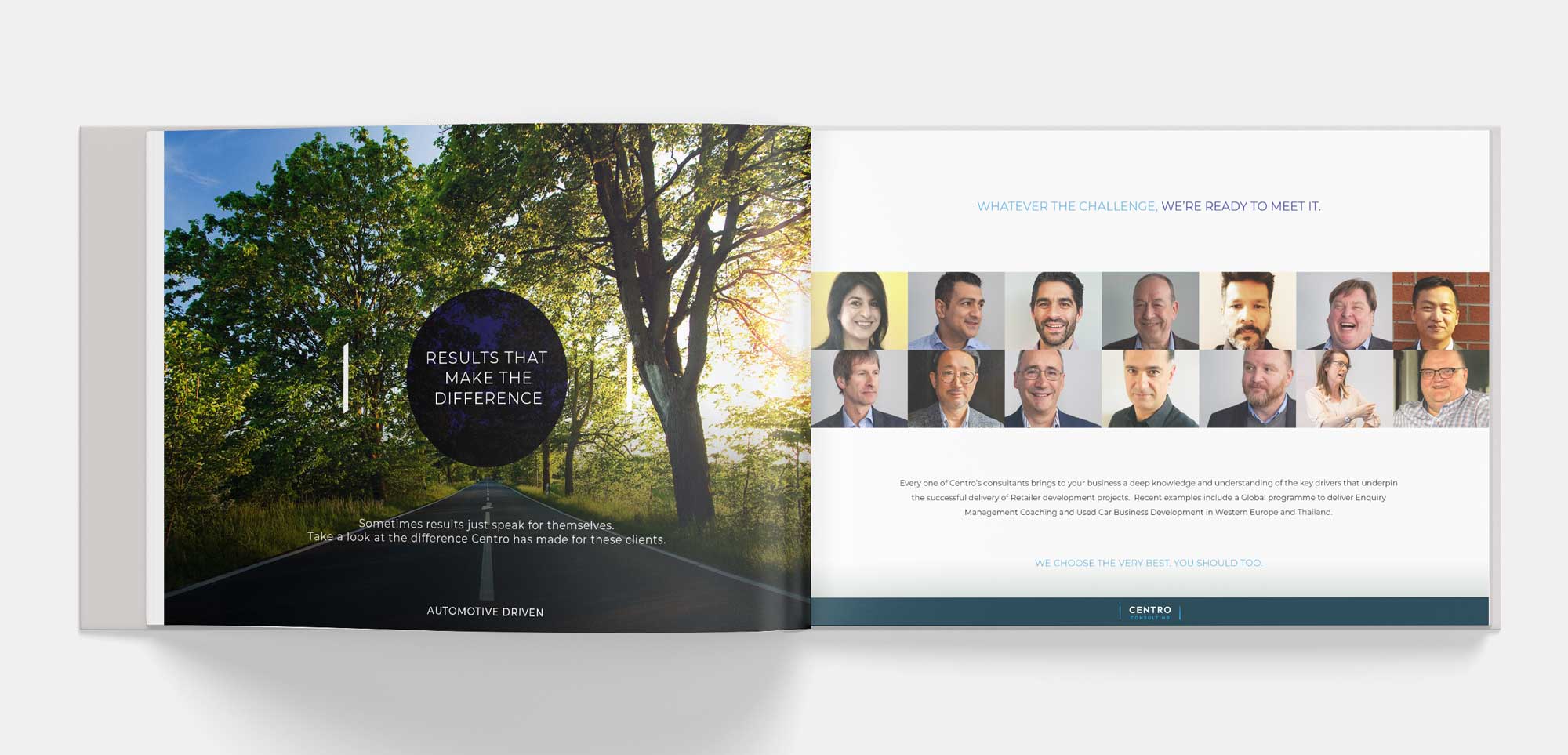 Not only was the identity rebrand and website produced time had been taken to reflect the brand and their approach through tone of voice and message, spelling out a clear definition of what made Centro Consulting unique in the Automotive industry.