Our designs for Made By Mortals
– helping 'bringing people's experience to life.'
We have recently helped Made By Mortals with visual identities and designs for immersive podcasts, films and musical theatre shows.
If you didn't know already, Made By Mortals are a charity who work in collaboration with world-class professional artists, health and social care organisations and a wonderful mix of community participants.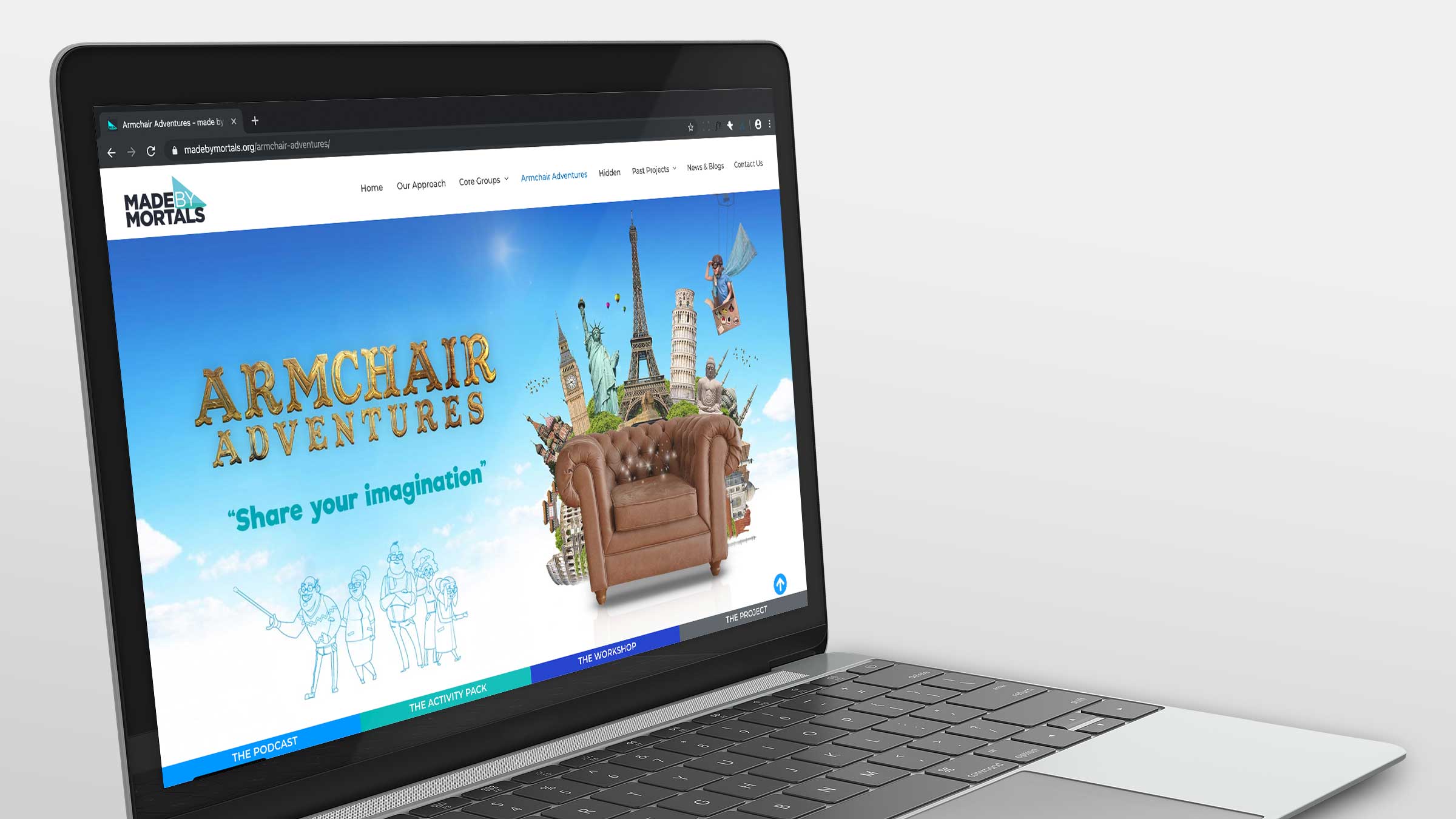 Made By Mortals are a CIC and have grown considerably as an organisation. So recently, they have had to redefine who they are becoming, what they stand for and how they do it.
As part of this process, our brief here was to give a visual focus to Made By Mortals as a brand in its own right. Helping them both create a look and feel to communicate their message and also a platform to showcase their varied range of shows and productions. Each show Made by Mortals produces has it's own distinct identity and performed by different communities, groups and ages.
The existing website was given a complete overhaul and re-design, with emphasis on the visual. Simplicity and ease of navigation also at the forefront of this website design.
All visual communications from E-newsletter design through to Corporate Reports have also been unified to offer the brand a consistent, trusted tone of voice who are experts in their chosen field.
Amongst the shows we have produced graphics for, their current interactive lockdown podcast project Armchair Adventures has brought together people in music and theatre. Over the past year they delivered more than 35 schools workshops and the podcast has reached more than 18,000 listens and is riding high in the UK podcast charts.
Another recent show we have design podcast graphics for is called Hidden, which encourages the user to walk in another's shoes to understand their situation and feelings.